Boen came to us, at the age of one and a half years. This was in September of 2016. Boen lived in a very crowded houses, full of other cats. None of them was neutered and they were able to go outside. Which, of course, resulted in many more cats. The lady of the house kept them all. As a result of this, none of these cats received a lot of attention and lived outside most of the time. None of them is socialized and as a result, are scared of people.
The lady, who brought us Boen, was supposed to bring more of his family. Unfortunately, after we had Boen, we never heard back from her. We found out she was evicted and the cats were brought elsewhere.
Boen will never harm you, he just doesn't like to be approached. He's getting used to us now, but at times is still jumpy. He loves the other cats and occasionally headboops them. We hope that he will get used to us step by step and be less afraid. We can wait.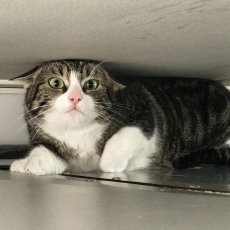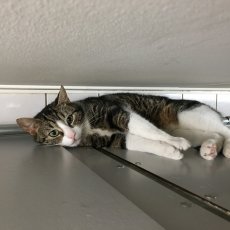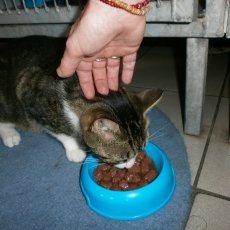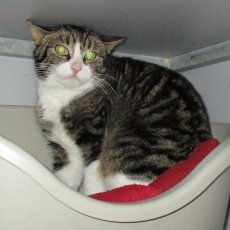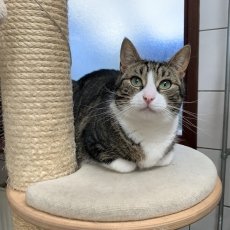 Financial adoption
Click on the following button to donate towards .
In the paypal donation form, please add a note stating the cat you would like to donate.