Ranja en Robijntje
| | |
| --- | --- |
| Gender: | |
| Color: | tortie |
Ranja and Robijntje,
2 beautiful sisters, came to us in the summer of 2019, when they were around 3 months young.They were probably born outside and were very anxious. Especially Robijntje is a scaredy-cat and her sister is actually quite brave by now. Ranja dares much more and is always the first to try something.
They play and run for a large part of the day and when it is dinner time they are at the front. In the catgroup they are doing fine, they are not used to anything else. And who knows, they will one day start liking people too. For now they go their own way and that's fine.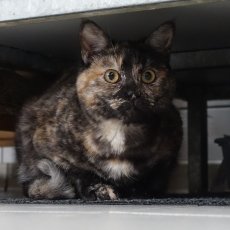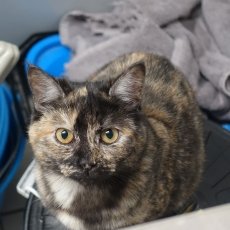 Financial adoption
Click on the following button to donate towards Ranja en Robijntje.
In the paypal donation form, please add a note stating the cat you would like to donate.