Fiepje en Fanny
| | |
| --- | --- |
| Gender: | |
| Color: | tortie |
Fiepje and Fanny are 2 brightly colored sisters.
Together they were caught from the garden in mid-2018 and were about 5 months old. They are not used to people, so they are very afraid of us. Touching and picking up was really not possible at that time. But with a lot of patience and tact: we can pet Fanny now and then. Fiepje is slowly doing better but still often runs away from us. They run and play on the boat, are naughty and they can continue to do so!
They feel great among the other cats and we will see how they develop further. We have patience and let them run and play on the boat!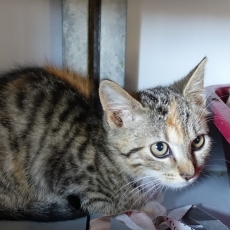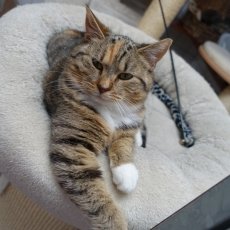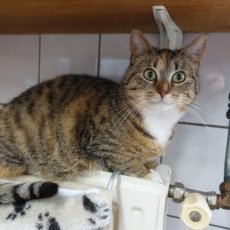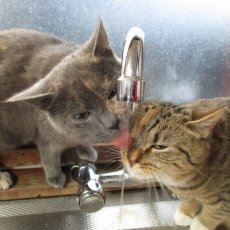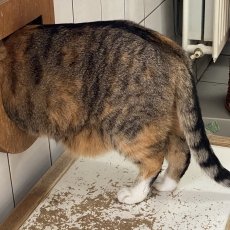 Financial adoption
Click on the following button to donate towards Fiepje en Fanny.
In the paypal donation form, please add a note stating the cat you would like to donate.