Pictures of Then and Now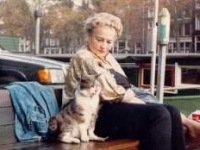 Our founder, Henriette van Weelde, in front of the original Cat Boat with one of the earliest residents, Roxy.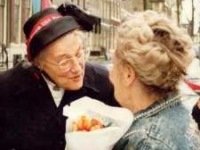 Dutch Salvation Army stalwart Major Bosshardt presents a bouquet to Henriette van Weelde during a visit to the Cat Boat.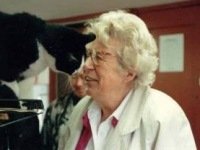 Popular children's author Annie M. G. Schmidt chats with one of the residents.
Young enthusiasm Our youngest vollanteer having a private moment with Olivier. Olivier was one of the first residents of boat 20.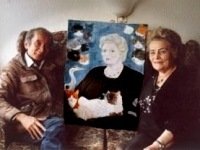 A picture is worth a 1000 words Our artist / volunteer Gordon gives miss van Weelde one of his own paintings.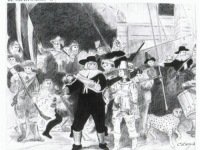 A special version of "The Nightwatch" Our own Gordon Catanya gives his view on the Rembrandt year.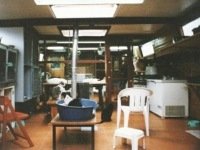 Boot 20 For a few old cats the boat opposite Singel 20 has been turned into a home. A personal approach instead of an official one.