Ella
| | |
| --- | --- |
| Gender: | |
| Color: | tabby white |
Ella joined us in mid-2019
as a foundling, together with 2 kittens. The kittens were reasonably approachable, they were a bit scared but not as scared as their mother. Ella is a beautiful dark tabby with a white haggard female, estimated to be 2 years old. She has probably been outside for a long time. And will have had very little contact with people, at least in the first months of her life. Hence her fear of people. She will not attack you but doesn't want to be approached. If you do, she will defend herself.
She is doing well with the other cats, she is quietly going about her business. Sometimes you have to pay attention to where she is because she is very quiet. Ella can go about her business and we wait to see if she will trust us more.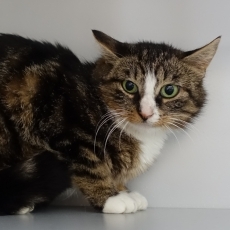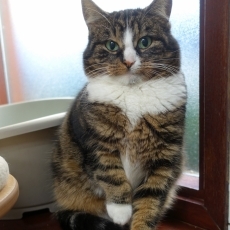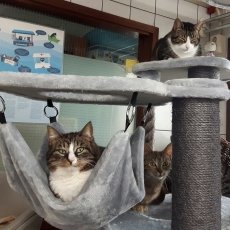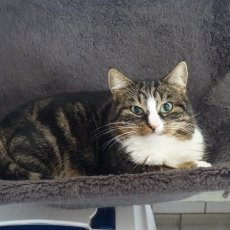 Financial adoption
Click on the following button to donate towards Ella.
In the paypal donation form, please add a note stating the cat you would like to donate.