Beyaz
| | |
| --- | --- |
| Gender: | |
| Color: | white |
Beyaz is a foundling from outside the Netherlands,
As you can see in the photos, he has no eyes. That was a bit of a shock when we first saw him. We knew he was blind but not that his eyes had been surgically removed. Beyaz is born in 2008, so he is an elderly gentleman.
What is also remarkable is his character: he is not insecure and even dares a bit too much. Sometimes that puts him in dire situations. He gets very anxious when you lift him up If he doesn't feel the ground under his feet, he grabs himself with all his nails on the first thing he can hold, possibly your arm!
But with us he can do no harm and cannot really hurt himself. For the time being he will stay with us. He loves all the attention he gets and the other cats are fine. All caretakers love Beyaz.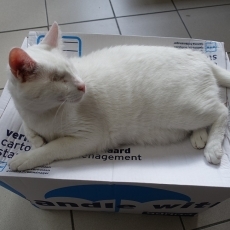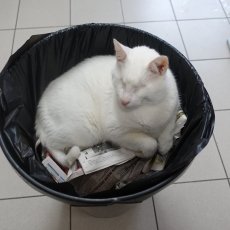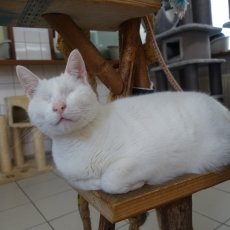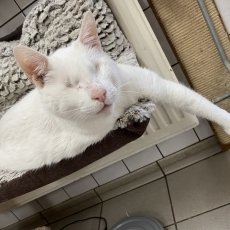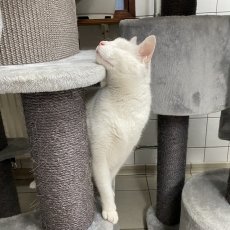 Financial adoption
Click on the following button to donate towards Beyaz.
In the paypal donation form, please add a note stating the cat you would like to donate.