Dava
| | |
| --- | --- |
| Gender: | |
Dava is a very scared mom cat
she was brought to us, 9-21, as a foundling with 2 kittens. And has probably lived outside for a while. Luckily the 2 kittens weren't that scared. All 3 were taken care of at the foster care, so that the kittens could be socialized. And that worked out quite well, when they were old enough the kittens were placed together. Dava was then sterilized and brought back to the Cat Boat.
Because she was still not really approachable, we decided to let her loose in the group. That is always a process, but it went well with Dava. She is used to the other cats and walks here and there, goes outside, watches the swans and other birds and participates in the play sessions. Who knows, she might become a very approachable Dava. We will wait and see.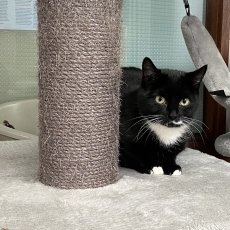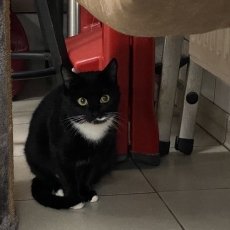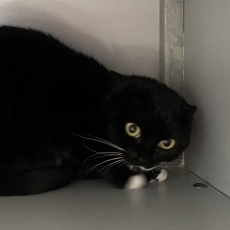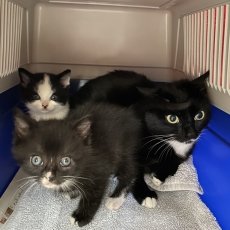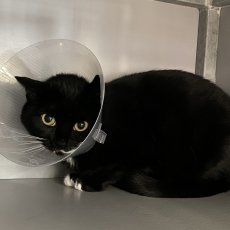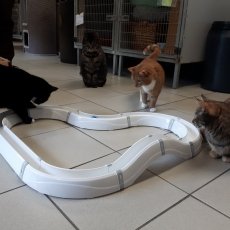 Financial adoption
Click on the following button to donate towards Dava.
In the paypal donation form, please add a note stating the cat you would like to donate.