Tedje
| | |
| --- | --- |
| Gender: | |
Teddy is a foundling
but it is known that he comes from a house with too many cats and is not socialized. He thinks people are scary!
Because he continued to find everything scary, we 'introduced' him to our cat group and that went really well very quickly. He is very playful and loves the game of 'throwing treats'. Many nice videos have been made of him running over the rugs chasing a candy.
He is completely at ease with the other cats. And he gets used to people more and more, although he doesn't want to be pet yet. We'll see how he develops, for now it's going fine.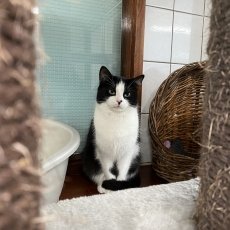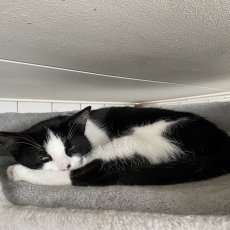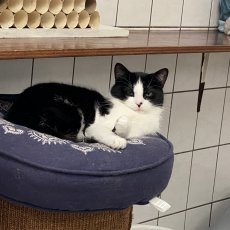 Financial adoption
Click on the following button to donate towards Tedje.
In the paypal donation form, please add a note stating the cat you would like to donate.